One of the great things about keeping your domain name with a cPanel-enabled web host is that you also get the possibility to create custom email accounts for that domain.
This all happens in the "EMAIL" section of cPanel.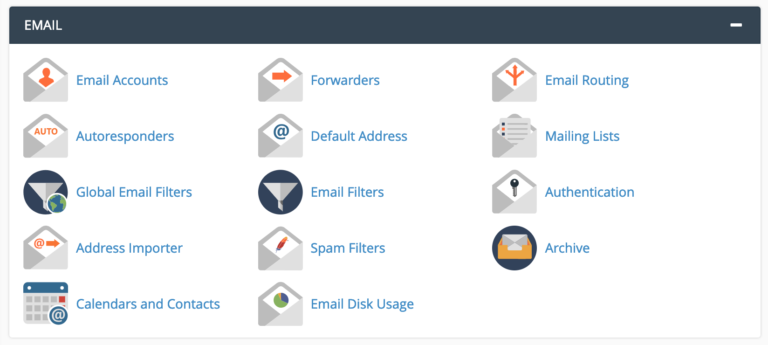 As you can see, there's plenty of tools there – from creating new emails, setting forwarders, autoresponders, taking care of spam, and more.
---